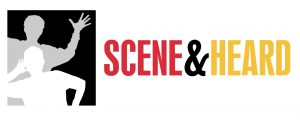 The Quiz Team supports Scene & Heard through hosting their annual pub quiz event. Some of the team members can also been seen in their performances.
---
Scene & Heard is a unique mentoring project that partners the inner-city children of Somers Town, London with volunteer theatre professionals. We give the children intensive, one-to-one adult attention, enabling them to write plays which are then performed by professional actors.
Our performances give the children immediate and public experiences of success, raising their aspirations and boosting their self-esteem. Scene & Heard is committed to producing the highest quality theatre with and for the Somers Town community. Our work improves literacy skills and attitudes towards education and develops communication and social skills.
We believe that in order to have a real and lasting impact we must offer more than a one-off experience; we invite children back to continue working with us over several years.
Scene & Heard is committed to safeguarding and promoting the welfare of children and young people and expects all staff and volunteers to share this commitment. All volunteers are required to complete a check with the Disclosures and Barring Service (formerly the Criminal Records Bureau) before they can work with us.
Find out more about attending a performance and giving to Scene & Heard